What is Cord Cutting?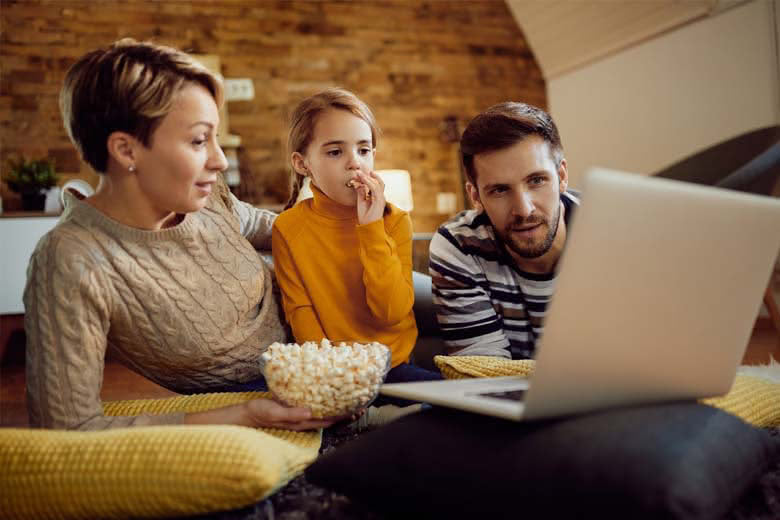 Cord cutting has gained in popularity over recent years and is quickly becoming the best solution to watching all of your local TV and cable content without a large monthly price. Cord cutting is the term coined for consumers moving away from classic cable TV subscriptions for their local and cable-style content, to an "over the top" solution, or Internet-streamed content solution. Households across the country have been cutting ties with their cable company and high-priced contracts, opting to get Internet based solutions for television and movie content viewing. You can get all your local TV, cable channel, and movie content over your Internet connection, most of the time at a fraction of the price, as long as you have a fast, reliable Internet connection.
Bloomington Fiber Internet will help to take your cord-cutting experience to the next level! With fast, reliable gigabit fiber optic, Internet speeds in Bloomington, Indiana, you and your household will be able to stream TV content and movies without buffering, on the one of the most reliable fiber networks in the nation Learn more about the state-of-the-art fiber network in Bloomington.
Who is Cutting the Cord?
The cord-cutting community is growing in popularity day-by-day and are made up of TV viewers of all ages, demographics, and geographic locations. Cord cutters, as they are called in the media, are favoring streaming TV devices and third-party platforms over high-priced cable television. Cord cutters are not just young, tech-savvy millennials watching their content this way. In fact, the millennial demographic group is underrepresented, but they are one of the only demographic groups that are less likely to have ever had a cable subscription, instead they favor streaming platforms for their favorite TV shows and movies. A majority of the cord-cutting community has adopted a solution for local programming paired with Netflix which boasts over 100 million subscribers worldwide.
Why Cut the Cord?
Cost
Pay TV comes at a high-cost and long-term commitments. Often times channels go unwatched but you still pay for them each month. According to a late-2016 study, the average monthly spend on pay TV service (cable or satellite) was $103.10. And cable companies know how to market their packages, so it feels less expensive than it really is. At the beginning of your contract prices start out low and increase over time due to tacked on fee's that increase for each new billing month like renting equipment fee, HD and DVR fees, taxes and price surging. Sometimes cable companies will require a bundle where they include phone and Internet service to get a lower monthly rate on TV content but in reality they just moved that cost to the price of one of the other two services.
Commitment
After the low promotional price that lured you into an agreement, cable and satellite TV companies introduce commitments for their customers. After the promotional offer expired, you are locked-in to a one-year or two-year commitment with the cable or satellite TV service and get to suffer through a mirage of increasing prices. If you choose to cancel your one year or two-year commitment it comes at an even higher penalty. In the end making you lose out on the deal, and in many cases, paying more than the "special" promo stated. Cable providers are amazing marketers, having mastered the art of the fine print, burying fees and price adjustments in agreement legalese so you don't see it until you are deep in your contact term, unable to change.
Paying for Channels You Don't Watch
When you really think about which channels you are watching, you're probably no more than 10 channels at most. If you end up watching local broadcast channels like CBS, NBC, ABC or FOX they are all free when using an antenna or come as part of many of the third-party streaming packages. With pay TV you are paying for all the channels in your package which seems to be a great deal. However, each channel has a value the cable or satellite company pays a fee to have it is part of their lineup, and they pass this fee onto you the customer whether you watch that channel or not.
Streaming Service — Right Combination of Convenience, Choice and Price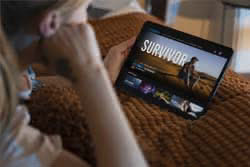 With life and hectic schedules keeping everyone busy, the convenience of watching TV or a movie on your own time is more important than ever. Most streaming services allow for content viewing across all of your devices, be it a tablet, smart phone, laptop, or television. Having access to your favorite TV content anytime, anywhere, and on any device is invaluable — plus it just makes life easier and more convenient. If this sounds like a good thing, cutting the cord from your cable or satellite service providers and living the cable free lifestyle is for you. Say goodbye to expensive cable or satellite bills each month and improve your television and movie watching experience.
Where to Watch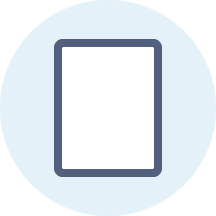 Tablet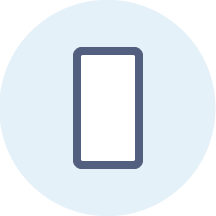 Smart Phone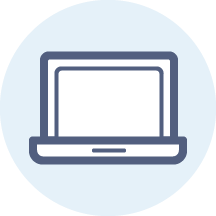 Computer/Laptop
TV
Is Your Content Available to Stream?
With so many streaming devices and services available it is best to narrow down the type and amount of television content you and your household want to consume. Make a list of shows and types of content your household currently watches. Include a 'must-have' watch list that way you can see and put together a combination of over-the-air and streaming content to meet your needs. Many streaming services have virtually the same content as you receive today through your cable provider but for less. YouTubeTV, Hulu, and DirectTV NOW, include all your local network channels and most of the channels offered by cable and satellite. Other third-party services offer a smaller mix of channels for even less. Figuring out what content is important to you is the best starting point in selecting a service.
Next, you will need to ensure the TVs in your home have the ability to receive that content. Take an inventory of the devices you already have, then decide if any additional devices or services are needed to replace the expensive cable box. Many times you will need a streaming device or SmartTV. A streaming device is a small box or stick that connects to your TV. It receives a Wi-Fi or Internet signal from your home network and converts that signal into a format your TV can display. There are a large number of choices for streaming devices. Most are inexpensive, ranging from about $30 to above $100. Amazon Fire, Roku and Apple TV all offer many channels, convenient remote controls and quick response times.
Will Cord Cutting Save You Money?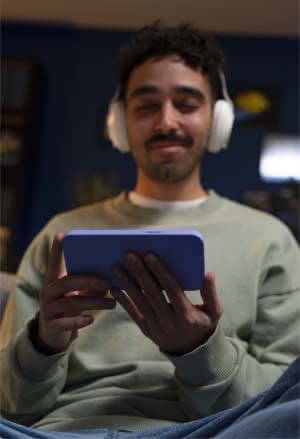 Ultimately you will ask yourself if cutting the cord will save money, cost the same or potentially cost more when compared to your current cable or satellite subscription? As you take inventory of your household needs and follow our cord-cutting guide keep the following in mind.
Figure out the yearly cost of your current cable or satellite bill, be sure to include all the fees, taxes and expiring promotional offer used for the total.
Total up the hardware you will need to add to access the content you watch would like (Wi-Fi router, additional wiring, better Internet) and infrastructure to get to ensure the content reaches those devices. Keep in mind that if you or your household utilize a streaming device or streaming service these are available anytime, anywhere and on any device with access to even more steaming content at no additional charge.
Next include your ideal streaming services to your cord-cutting strategy (YouTubeTV, Netflix, Amazon Prime Video, Hulu. Also, include any Internet Service Provider (ISP) cost here to access these services. Keep in mind not all Internet service is created equal. Bloomington Fiber Internet will give you and your household all the Internet bandwidth you'll ever need optimized for content streaming without bandwidth caps or throttling. Learn more about Bloomington Fiber Internet residential pricing.
Lastly, compare the annual cable or satellite costs to the cost of your cord-cutting plan.
Is Cord Cutting the Right Choice for You?
It's time to ask the question, is cord cutting the right choice for you and your household?
There are two factors to consider, the less expensive cord-cutting lifestyle utilizing newer access devices and content providers, or living with expensive monthly cable bills each month. The final decision is yours and what will benefit your household in the long run. When choosing to cut the cord many selections open up for you and your household from choosing a quality ISP such as Bloomington Fiber Internet so you can enjoy flawless streaming capabilities to choosing the right streaming devices and content providers. You can be sure that content streaming and cord cutting is here to stay and is quickly becoming the primary method of viewing TV content and movies across the country.