GigabitNow has been busy during the spring and summer months this year! Both the spring and beginning of summer have been filled with numerous events taking place around Fullerton from helping high school athletes to sponsoring some of the first in-person live music events since COVID-19 restrictions have been lifted. GigabitNow feels that it is important to be giving back to the local Fullerton community in various ways.
In the paragraphs below you'll find out what GigabitNow has been part of and how we have contributed to the local community.
Spring 2021
The 30th Annual Jim Thompson Track and Field City Championships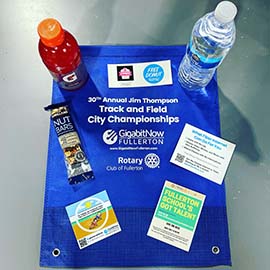 This annual track event held in Fullerton allows local high school track and field athletes to compete against each other. This event was founded and is hosted by The Rotary Club of Fullerton. The team at GigabitNow thought this was a wonderful opportunity to provide the athletes with something they could take home with them when the track and field event was over. Our team got creative and sponsored a sports bag packed with an assortment of goodies for the student athletes — a coupon to use with our partner Zombee Donuts, a fun sticker to commemorate the event, a beverage and food items to power them through the day. Check out the sports bag and items that were included in the picture.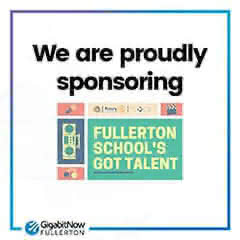 Fullerton School's Got Talent
This spring, GigabitNow was happy to be part of Fullerton School's Got Talent which is a new event that is hosted by The Rotary Club of Fullerton. This event was important because it allowed students throughout the Fullerton School District to virtually showcase their talents while it was unsafe to do in person all while still raising funds for the schools and other local Fullerton organizations. This year there were a lot of great performances by Fullerton students, and you can view the talent results by clicking the link below. Results for Fullerton School's Got Talent.
Love Fullerton
In April, GigabitNow was a platinum sponsor of OC United's Serve Day, Love Fullerton. Love Fullerton is a dedicated day of service that allows teams of people to be involved with various projects that help support local parks, schools, non-profits, and other members of the Fullerton community. Our donation went to help fund various projects for the community-wide serve day. GigabitNow believes that it is vitally important to give back to the communities we partner with. Here are some snapshots from Love Fullerton's city-wide serve day.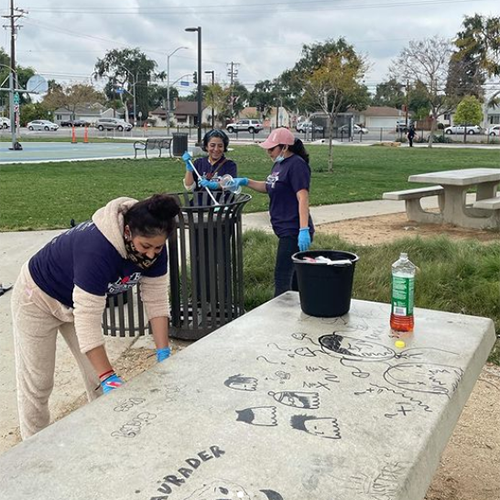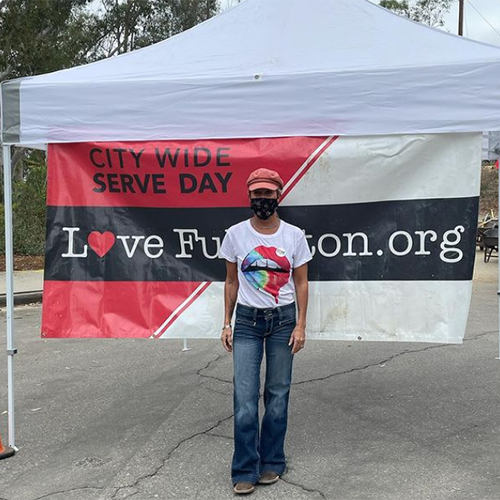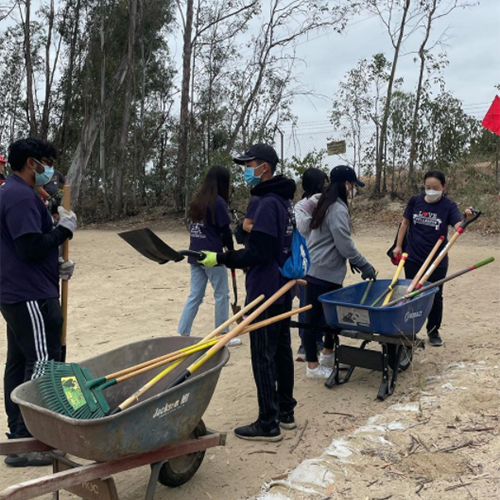 The Muck Jazz Fest
GigabitNow was the sponsor of the 2021 Muckenthaler Jazz Festival, an annual jazz event held in the late spring. Every Thursday evening from mid-May to mid-June The Muck hosts jazz musicians and bands of all kinds, new and upcoming to well-known Grammy acts! We are excited to say that these six jazz shows were performed for a live, in-person audience at The Muck. It was a special experience to be a sponsor this year because it was one of the first opportunities for Fullerton residents to enjoy a live, in-person show since COVID-19 restrictions had been lifted!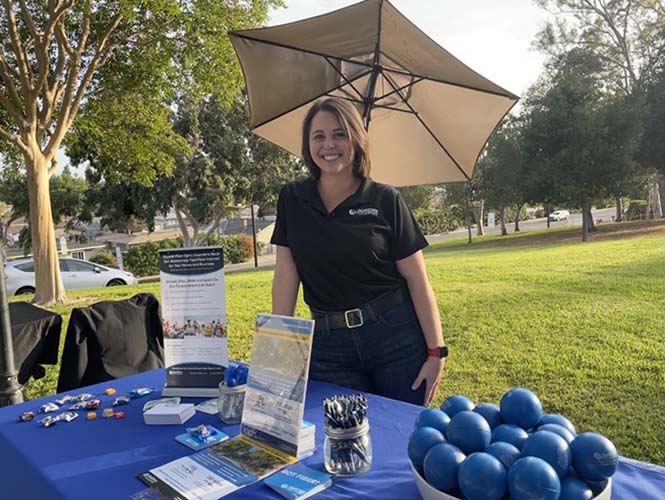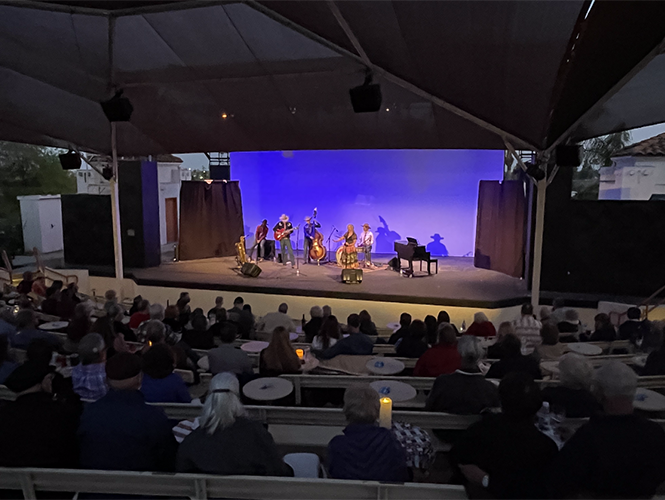 Summer 2021
Taco Monday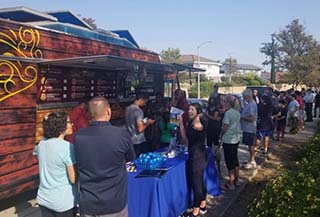 This weekly event takes place each Monday evening at various locations around the city of Fullerton for a weekly eat and greet where tacos will be served from 5pm to 7pm. It's an opportunity to ask our Gigabit City Manager questions about the new fiber network being built for Fullerton and GigabitNow's services. Learn where to find us every Monday by staying tuned to our social media platforms listed below where we share the location of the taco truck each week. Don't forget to stop by for a taco, they're delicious and the first 200 are FREE!
Twitter • Facebook • Instagram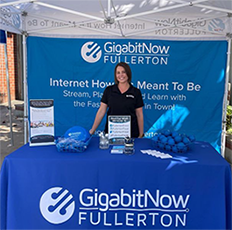 Thursday Market
Drop by the Fullerton Thursday Market from 4pm to 8:30pm July through October. Along with all the fresh produce, arts and crafts, jewelry, novelty and gift items, you will find Bailey at our GigabitNow booth ready to answer your questions and sign you up for service! This Thursday Market is put on by the City of Fullerton and is hosted at the Downtown Plaza. Check our social media to learn if we are at the market this week!
Twitter • Facebook • Instagram
Concerts in the Park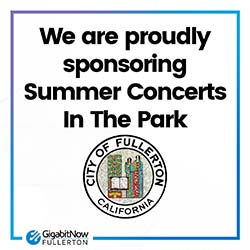 Get ready to rock in the park this summer with five fabulous bands and GigabitNow! We are proud to be sponsoring the city of Fullerton's Concerts in the Park, because it's a FREE community event, great for adults and children of all ages! When you're at Concerts in the Park, be sure to stop by our booth to say, "Hi!" and pick-up some cool swag. Check out the band line-up:
Band Line-up
July 7: Bubba and the Big Bad Blues (Rhythm and Blues)
July 14: James Intveld and the Honky Tonk Palominos (Country)
July 21: The Answer (Classic Rock)
July 28: Past Action Heroes (80's Tribute Band)
August 4: Southland (American Rock Band)
Catch GigabitNow around Fullerton at numerous events happening over the summer months. We hope to see you soon!
---