GigabitNow has exciting news to share with you! We have updated information on the construction of the fiber network and when construction teams will be near your home. We also wanted to share news on what the GigabitNow team has been up to, where to find us around town, introduce our new Gigabit City Manager and more. Keep reading to learn all the details!
Construction Has Commenced in Fullerton!
The construction of Fullerton's fiber network is officially underway. Construction for the state-of-the-art fiber network broke ground on Monday, November 25th.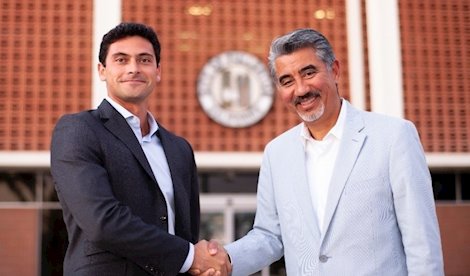 You might have seen construction equipment sprinkled throughout some Fullerton streets. The construction crews are starting to construct the network backbone on the west side of Fullerton. These construction crews are using a cutting-edge technology called micro trenching. They'll work their way through the city streets next to neighborhoods, and then right up to the curb of your home or business. Make sure to wave as we head into your neighborhood next!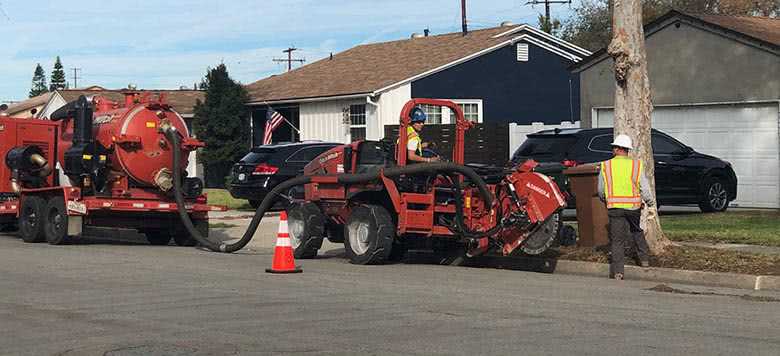 Updated Map and Service Availability
SiFi Networks, who is constructing the network, has updated its construction plan! Find out which zone your residence or business is in and when to expect construction to pass by your door. Follow the View Map button below for a more detailed view and when you can expect to get service.
Come See Us At First Night Fullerton!
GigabitNow is thrilled to be involved with the Fullerton community this winter and cannot wait for future events! We are proud to be the sponsor of First Night Fullerton on December 31st and a proud sponsor of the Downtown Plaza Christmas Tree at the Fullerton Winter Market.
First Night Fullerton — Dec 31st
Stop by and say hello. Our team will be hosting a booth and is available to answer all of your questions about our Internet services. As an added bonus, we'll have some fun giveaways that you don't want to miss. Be sure to snag a limited-edition sticker exclusively for First Night Fullerton!
Proud Sponsor of Downtown Plaza Tree at Winter Market
GigabitNow was pleased to take part in the Fullerton Winter Market and Tree Lighting Ceremony. We couldn't have asked for a better time to introduce ourselves to the community than a special event such as this. Thank you to those who were able to make it out for the Winter Market, we cannot wait until next year!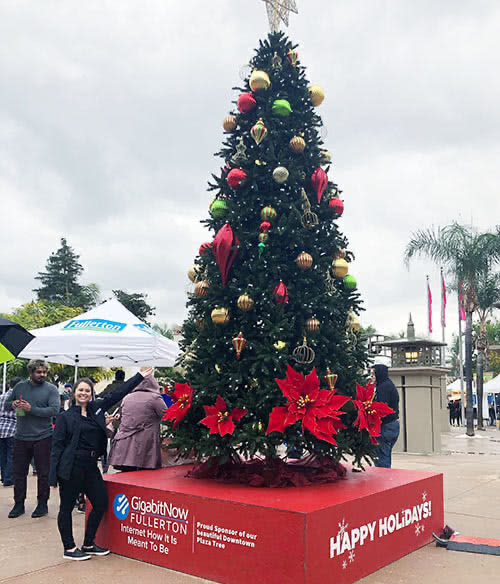 Gigabit Community Manager
Last, but not least, we would like to introduce you to Bailey Kline, our Gigabit City Manager, pictured next to the City Christmas tree. You may have seen her around town, or you may already know her since she is from the area. Bailey will be attending events like First Night and other activities while also meeting with residents and businesses throughout the community. Whenever you see her say hi or ask your questions about our fiber Internet service, she is more than happy to help!
Game-changing fiber Internet speeds are coming your way in the New Year, so don't forget to save your place in line if you have not yet signed up for GigabitNow fiber Internet — it's free!
Keep up-to-date with the latest information about the fiber network by subscribing to our Fullerton Fiber Internet updates.
---