Fiber Internet is all the rage these days being that it has fast, reliable speeds making seamless connections to all things you do and utilize around your home. Utilizing fast, reliable fiber Internet speeds can help to run various types of technology around your home, making every day tasks in your life easier and you feeling more comfortable, especially if you're a senior citizen.
According to Investopedia, baby boomers make up around 20% of the American population with 10,000 a day heading into retirement. Smart homes for seniors are becoming popular. With an array of improvements being made in housing, nutrition, medical technology and public health, life expectancy is increasing allowing many of us to live well into our 90s. However, there are still astronomical costs associated with senior living that causes serious economic issues for some. Smart technology and devices can help improve the quality of life for seniors while ensuring they keep their independence and can live comfortably at home. According to an AARP Study, 85% of seniors want to remain in their own home for as long as they possibly can. Below we have listed seven ways in which smart technology can help make that possible!
GigabitNow has two awesomely fast and symmetrical residential speeds providing you connections that make for a seamless experience every time you stream, play, work or learn from home and utilize smart home devices.
Smart Locks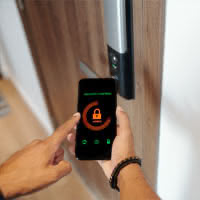 Add an extra layer of protection with a smart lock. This can especially help those who occasionally misplace their keys and have to return home or dig through a bag in a panic to find them. With a smart lock you can control your access through an app on your smart phone or smart device. If dealing with an app is too difficult, an electronic lock with a keypad or touchscreen could be a great option for you. All you need to do is enter a code rather than needing a smartphone. Check out more options by looking at Nest x Yale Lock for those who are okay with utilizing an app or Ultraloq if you'd prefer a touch pad.
Lighting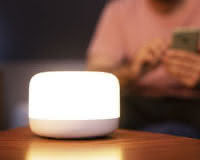 Lighting is an important part of any home! Having both indoor and outdoor spots illuminated will help you feel more secure and will help deter any potential home break-ins or a tumble down the stairs. Smart lighting like a floodlight cam can be super helpful by illuminating a home entrance or even a staircase leading to the backyard. Find out more about smart lighting options like the Ring floodlight cam.
Entertainment and Communication
As we get older it can be difficult to engage with others on a social level, not surprising as there could be several factors for this — being less mobile and forced to stay inside more than you'd like, etc. More and more technology has been invented and made available to the public, making it easier to connect and communicate with others through our smart devices. We can find free communication tools through Facebook, WhatsApp, Skype or Zoom, these allow you to message or use video to feel connected to loved ones or friends.
Managed Services
GigabitNow offers an optional Gigabit Wi-Fi Plus and Wi-Fi 6 Fiber Gateway Plus service for only $11 a month. This option doesn't only provide you with the fastest Wi-Fi available today, it also assists you with managing your network. This can be useful for anyone of any age, especially those who don't want to deal with confusing wireless issues like reconfiguring the Wi-Fi setup, updating the SSID password, or connecting a new device. We will be your personal Wi-Fi technician to make sure your wireless is always working. Also included with the service is an app that gives you control of your own network from the palm of your hand. The Gigabit Wi-Fi Plus service will make living independently a breeze.
Motion Sensors and Alerts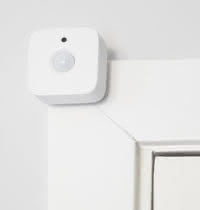 If you are a senior citizen living alone, having an additional pair of eyes will not only help you, but it can also alert loved ones when needed. Motion sensors can be helpful for you and your family members as they can prevent any mishaps from happening. Motion sensors can detect when someone has entered a room and then recognize when there is no subsequent movement, or detect if you have or have not gotten up and out of bed, they can also detect if a cabinet or drawer has been opened and so much more. Most importantly, the motion sensors can detect unusual behavior and be set up to alert family members when something seems out of the ordinary, giving you and loved ones peace of mind.
Voice Control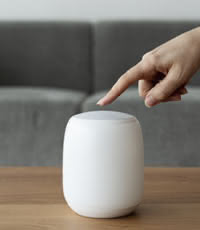 Smart speakers like Amazon Echo, Google Home and Apple HomeKit come with voice assistants which can be a useful tool for anyone of any age, these devices can enrich your life and make things simpler. Voice assistants like Alexa, Google Assistant or Siri can help you navigate a smart home easier than other apps, or interfaces on physical devices. All you need to do is tell your new digital assistant a command and let it do the rest. Virtual assistants can help with anything from adjusting the thermostat to controlling the volume of music playing all without getting up from your comfy spot. They can also help with food delivery to your home and video calling your family members.
Health Monitoring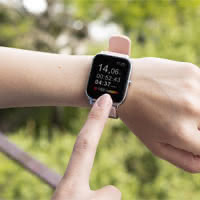 Advancements in technology have made monitoring our own health not only possible, but easy! Senior citizens can now take advantage of all sorts of smart home health monitoring devices that can protect them. Accidents happen. The consequences of a trip and fall can be tragic, but now with smart devices, loved ones and first responders can be alerted of a fall in seconds. Health monitoring devices can be anything from medical alert bracelets and smart medicine cabinets to emergency service alerts and all sorts of motion sensors to protect your health and well-being.
With so many smart home options to help make life easier and more fulfilling for senior citizens, GigabitNow fiber Internet is there with awesomely fast, reliable fiber Internet speeds allowing you to use all of your devices seamlessly.
---