These days, we may find that more of our time is spent inside utilizing tech devices to connect with loved ones and for our entertainment. We have compiled a list of useful tech devices that the members of your GigabitNow Team have in their homes. GigabitNow Fullerton provides awesomely fast and reliable fiber Internet to keep all of your smart devices connected. Read on to discover what tech devices might be useful for your home.
Amazon Alexa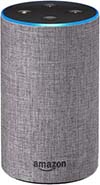 What Is It? A cloud-based voice service available on thousands of devices from Amazon and third-party device manufacturers. Use voice commands with the help of Alexa to control multiple devices in your home. Amazon Alexa can play music, adjust the volume, control the lights, read audio books, call and message friends, and so much more!
Why We Use It: Using smart rules, Amazon Alexa will let us know about current weather conditions, commute times, and arrival of packages. We also like to set verbal reminders to check laundry, etc.
Amazon Fire TV Cube
What Is It? Powerful Fire TV streaming device used with Amazon Alexa or Echo, that allows you to use voice commands to search for TV shows or movies, launch video streaming apps, play, pause and even control volume. The Amazon Fire TV Cube has a wide selection of apps and standard video and audio services, so you're never at a loss for what to watch. This device is fast and has a lag-free performance.
Why We Use It: Great 4k streaming device for TV.
Brilliant Pad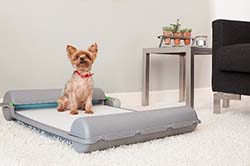 What Is It? The world's first self-cleaning doggy potty pad that can handle #1 and #2, will wrap and seal waste, keeping your home clean and free of odors. All dog owners know that furry friends need to relive themselves regardless of weather conditions or busy schedules. Brilliant Pad is an excellent tool for those dog owners who have busy schedules, live in an apartment, or live in an area that experiences extreme temperatures.
Why We Use It: For all those busy days when I can't make it home in time to take out my dog, this is a big help for the both of us.
Google Nest Mini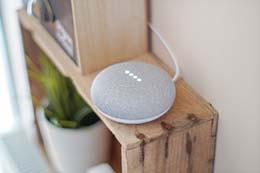 What Is It? The most affordable smart speaker by Google. The Nest Mini will make your music sound bigger and better than ever before. The sound is richer and has a bass that is 2x stronger than the original Mini. With the Nest Mini you can use commands to ask it to do a multitude of things like, ask about the weather, and change the temperature.
Why We Use It: Use to play Spotify and change temperature at home via Nest Thermostat.
Apple iPad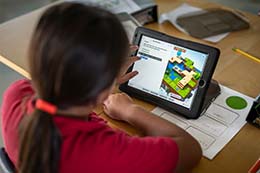 What Is It? An iPad is a touchscreen tablet PC made by Apple. Apple provides three iPad product line sizes: iPad, iPad mini and iPad Pro. The iPad runs on the iPadOS operating system and has Wi-Fi connectivity.
Why We Use It: It does it all! Can watch Netflix, read audio books, catch up on email. This is cheaper and an easier way to move around the home, rather than relocating a large TV.
Oculus Quest 2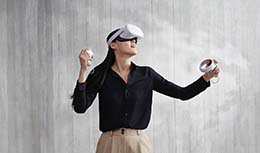 What Is It? The most advanced all-in-one VR system to date. The Oculus Quest 2 allows you to connect your VR headset to a gaming-compatible computer via Oculus Link Cable to access the many hundreds of games and experiences that are available. Quest 2 also allows you to bring friends into the action.
Why We Use It: The best VR system, it is lighter, faster and has clearer visuals than previous versions.
Ring Doorbell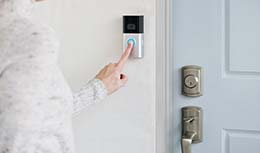 What Is It? When you add your Ring Doorbell to you home Wi-Fi network you can use the free Ring app to alert you whenever someone approaches your door or comes in range of the security camera.
Why We Use It: Can see who is at the door and be on the lookout for any package theft.
Smart TV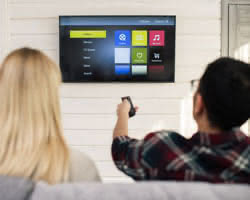 What Is It? A smart TV is a television with streaming capabilities built in. Top TV brands like Samsung, LG, Panasonic, Sony, Toshiba and Vizio make Smart TVs. You can even find brands touting Roku, Chrome, Amazon Fire and Apple TV, or they may feature their own streaming system. The convenience here is having one remote control for both regular TV and streaming.
Why We Use It: Use this for streaming Netflix and Hulu.
Yale Smart Keypad Lock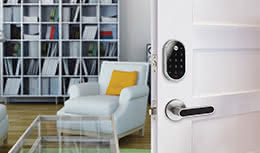 What Is It? A smart lock that is most commonly mounted on front doors and is connected to your home Wi-Fi. Users can control their Yale Smart Keypad Lock via an app that allows you to lock or unlock your front door and create guest codes. The keyless lock works with Amazon Alexa, Google Assistant and HomeKit.
Why We Use It: No need to worry about getting or giving someone keys to my home. Can set guest codes for people and let them in if I am not around.
All of the above tech devices are used in the homes of our GigabitNow Team. We hope this has given you an idea of what you can use with your GigabitNow Fullerton fiber Internet or if you're still in need of a cool gift to get your loved ones this holiday!
---