These days, getting fast, reliable Wi-Fi at home is absolutely essential. We are connecting devices to Wi-Fi now more than ever before; smart phones, laptops, smart TVs, security cameras, and the list goes on. We rely on these devices day and night for everything from video streaming for work or school to home automation and security.
Though many of our smart devices and connection to the Internet both help us complete everyday tasks, sometimes it feels like we're not getting the speeds we expected and that can be frustrating. And while it's possible that there is something wrong with your Wi-Fi setup or your Internet connection, there are other factors you should consider first before calling your service provider's customer support team. Learn about the difference between a wired connection and Wi-Fi, as this can also affect your Internet speed.
How much speed do you need?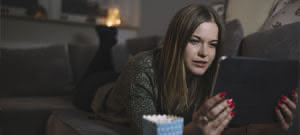 The first thing to understand about Internet speeds is that certain minimum speeds are required to enjoy different types of online activities. Video streaming is the best example of this. The better the video quality, the faster your Internet speed needs to be to seamlessly stream the content.
Streaming companies typically publish minimum speeds for the different levels of video quality: standard definition (SD), high definition (HD) and ultra high-definition/4k. Netflix provides its customers with these recommendations.
| Video Quality | Resolution | Netflix Recommends |
| --- | --- | --- |
| SD | 480p | 3 Mbps |
| HD | 720p-1080p | 5 Mbps |
| Ultra/4K | Above 4000p | 25 Mbps |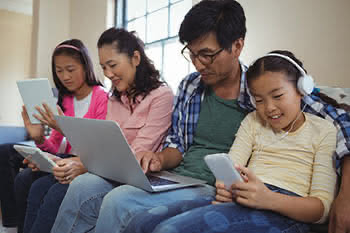 Other streaming companies, such as Hulu, make similar recommendations. Keep in mind that these are minimum values, which means that even a slightly faster Internet package than the one recommended by your streaming service would likely give you better video performance.
GigabitNow offers two awesomely fast fiber Internet speeds that give you fast, reliable connections with plenty of speed and bandwidth for your household to stream, play, work and learn on multiple devices all at the same time and without buffering. Checkout our speed expectations to see how our two fiber Internet speeds stack-up.
So, before you call your current service provider's customer support to complain that there's a problem with your Internet service, you need to do two things. First, make sure you've purchased an Internet package that's fast enough to meet your needs for streaming services and using multiple devices simultaneously. Second, check to make sure that the device you're using to connect to the Internet is capable of supporting the speeds being provided by your ISP.
Is your smart device or router slowing things down?
The device you're using to connect to the Internet could be limiting your speed. For example, Apple and Android based smart phones and tablets have maximum Wi-Fi speeds that they are capable of supporting. If you connect using a smart phone that's more than three years old, you may not get an accurate picture of the download and upload speeds you're getting in your home.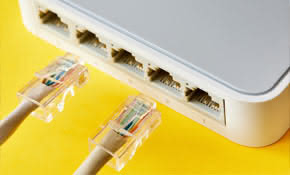 Another factor that could be slowing down your speed is your router, especially if your router is three or more years old. The Wi-Fi industry is constantly updating its technology to provide users with better performance, so new routers simply work better. They're faster and provide more reliable connections. Learn more about current Wi-Fi standards from our Internet Speed Testing article.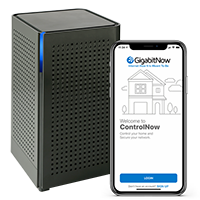 When you choose to upgrade your Internet service to GigabitNow Fiber Internet, you can rest assured that the router devices you can choose from won't be slowing down your online experience. Now you can experience the Internet how it is meant to be using GigabitNow's Fiber Gateway Plus. This state-of-the-art gateway uses the latest Wi-Fi 6 technology that provides you with the fastest Wi-Fi available today! GigabitNow's Gigabit Wi-Fi Plus service is optional and can be added for only $11 a month. On top of the Wi-Fi 6 router, the Gigabit Wi-Fi Plus service also includes an app allowing you to control your home network from the palm of your hand!
If you're beginning to feel like your current ISP cannot support your needs, upgrade to Fiber Internet! Fiber is the best Internet option, it's faster and more reliable than cable and DSL. GigabitNow provides you with awesomely fast fiber Internet speeds with a Wi-Fi 6 router, the latest Wi-Fi standard, that will take your Internet experience to the next level!
---