Your furry family members can also benefit from Placentia's new fiber network! There is an ever-growing list of available smart home devices that can be used to transform the way you and your pet live. GigabitNow offers two awesomely fast fiber Internet speeds that can easily accommodate any smart home gadget for your furry friend. Just like their human counterparts, pets also have tech gadgets that can help to make their life more comfortable, healthier and safer. We have compiled a list of smart home devices for pets that you can use to care for your cat or dog.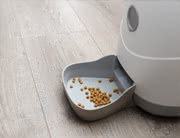 Smart Pet Feeder
A smart pet feeder can make sure that your pet has a consistent feeding schedule. This device allows you to choose the time of day food is dispensed, control the amount, dispense slowly to help your pet eat slower, and so much more all from your mobile device. Smart pet feeders make mealtimes simple, just fill up the feeder with the food of your choice and let the feeder do the rest!
Smart Water Bowl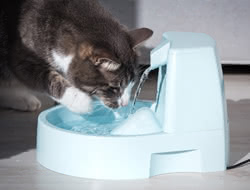 Just like food, water is another important essential for your furry friend. Consistently keep their water clean, fresh and full using a smart water bowl.
A smart water bowl encourages pets to drink more water, so they stay hydrated keeping them happy and healthy. Most smart water bowls filtrate and circulate water around the clock. So, you don't have to keep refilling your pet's water bowl.
Smart Pet Door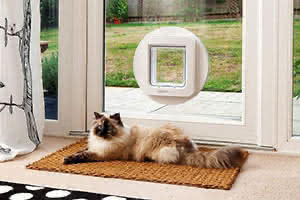 Another great option for you and your pet is a smart door! This will easily allow your pet to come in and out as they please while preventing any unwanted critters or intruders from getting in.
A smart door functions when your pet wears the smart collar that is paired with the smart door. When worn, the smart collar will allow access for entry and then the door locks tight the rest of the time. Smart doors are airtight, waterproof and come with an automatic deadbolt locking feature.
Self-Cleaning Litter Box
Hate cleaning out the cat litter? You're not alone. Luckily, technology is on your side, the smart cleaning cat litter box can help! Smart sensors know when your cat is done doing their business, so once your cat leaves the litter box cleaning automatically begins. Settings let you choose to keep this going 24 hours a day or deactivate overnight.
Smart Pet Toys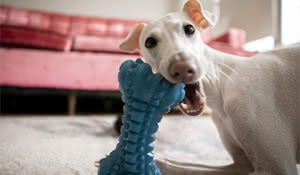 Smart toys can help keep your pets entertained and occupied when you're not available, day and night. There are two great options the GoBone and PetCube.
GoBone can entertain your dog through an app on your smartphone. Intelligent software in the bone adopts your dog's play type based on their behavior.
PetCube is another smart toy that can entertain your pet! This smart toy allows you to monitor your pet, use an interactive laser or communicate with them and even send treats. When you're away, the laser can be set to auto play which can provide hours of entertainment or exercise for your pet. Or you can choose to communicate to your pet through the two-way audio system. You can even ask Amazon Alexa to play with your furry friend.
Smart Pet Tracker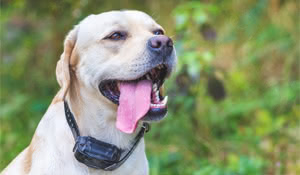 A pet tracker uses technology designed to keep track of an animal's location in real-time and sends you alerts. With millions of cats and dogs stolen each year, according to the American Human Association, and only 40% of pets reunited with their guardians, purchasing a smart pet tracker is a great investment. The features of a pet tracker: real-time tracking of your furry friend; geofences that allow you to set safe zones for your pet to run and play; instant alerts that notify you of their location, safety and even health; location history that can give insight on your pets latest route and the ability to share information with family and friends.
A pet tracker can be used for any cat, dog or even a larger animal like a horse. The tracking unit is usually attached to the collar and will send alerts through an app on a smart device. The information can alert you on your pet's location and health, giving you and your furry friend peace of mind.
Ready to take advantage of smart home technologies for your pet? We hope our list of smart home devices will help you choose what will benefit you and your pet the most! Both of our awesomely fast fiber Internet speeds will give you all the bandwidth and speed your devices require, allowing you to use multiple smart devices with no problem! Now you just have to decide which smart home device is best for you and your furry family member and then let GigabitNow Fiber Internet take care of the rest!
---