Better Internet is Coming to Anatolia!
The residents of Anatolia will soon have their existing home Internet replaced by a new, state-of-the-art ultrafast fiber network at no additional cost to the homeowners. Unlike your existing provider, this new network is capable of much faster speeds. GigabitNow fiber is more reliable and unlike cable Internet your upload speeds are just as fast as your download speeds.
New Network, Better Options!
All residents will have an ultrafast 1 Gbps connection included in their HOA Benefits and will also have options for even faster speeds up to 8 Gbps!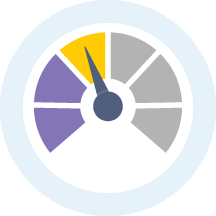 1 Gig Connection
Included in HOA Benefits
Free Equipment

Free Installation

No Contract

24/7 Live Support
Want even more? GigabitNow has additional options for your home!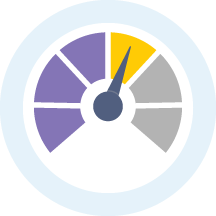 2 Gig
Additional $40/mo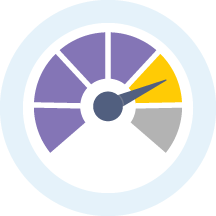 5 Gig
Additional $80/mo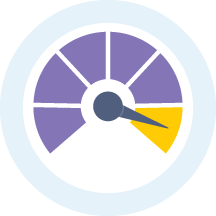 8 Gig
Additional $120/mo
Equipment and
Wi-Fi

Upgrades
Core Router (Included)
The included Core Router is a combination of a fiber gateway and Wi-Fi 6 Router all in one device. The Core Router converts the fiber signal coming into your home to a wired and wireless Internet connection that residents can use.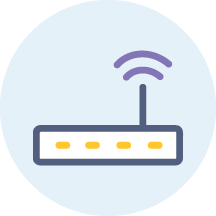 Core Router Specifications:
Includes one 10 Gig Ethernet LAN port*

Includes Wi-Fi 6

Configured for NAT connectivity

If you need advanced functionality like port forwarding, UPNP, parental controls or guest networks, check out our Gigabit

Wi-Fi

Plus option or select the Bring Your Own Router.
GigabitNow's Core Router provides a broad covering, superfast Wi-Fi service that will keep your devices connected and running smoothly by maximizing their throughput potential. This device was selected for Anatolia because of its cutting-edge, multi-gig routing capability and Wi-Fi 6 technology. The installation location of this included Core Router will be discussed during the Step One visit.
GigabitNow is happy to help you decide what Internet set up is best for your home. You can reach GigabitNow's support team by phone at 1-866-748-8066 or by email at support@gigabitnow.com.
Core Router
$0/mo
Wi-Fi 6 Router

Included in HOA Dues
Bring Your Own Router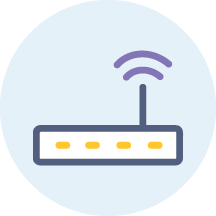 All installations in Anatolia will include the Core Router because it provides the fiber connection into your home. Please select the "Bring Your Own Router" option during enrollment if you would like to use your own personal router to connect to the Internet instead.
Under the Bring Your Own Router option, speeds may be limited by the personal router you choose to use for your home network. If you have questions about speed limitations and/or device capabilities please contact GigabitNow, we will be happy to assist you.
Bring Your Own Router
$0/mo
Use Your Own Router

Must Have Router at Time of Install
Gigabit Wi-Fi Plus
Although GigabitNow's fiber Internet service comes with everything you need to connect and get online, we also provide an optional upgrade that enhances your Wi-Fi experience and assists you in managing your home network. Read more about the advantages of adding Gigabit Wi-Fi Plus.
The new Internet service that is included as an Anatolia HOA benefit comes with a Wi-Fi 6 router to provide fast, reliable connectivity. But, for the best Internet experience possible, our Gigabit Wi-Fi Plus option allows for 24/7 remote Wi-Fi support, a Wi-Fi 6 router, and our GigabitNow Mobile App so you can control your home network anytime, anywhere.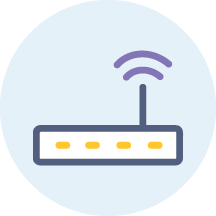 Wi-Fi 6 Router — Enhance your Wi-Fi experience with the Wi-Fi 6 router. Wi-Fi 6 is the fastest Wi-Fi technology today and having the Wi-Fi 6 router will allow you to take greater advantage of your ultrafast fiber Internet connection. Learn more about the Wi-Fi 6 Router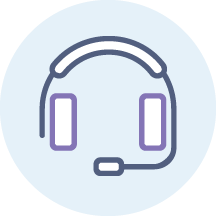 24/7 Remote Wi-Fi Support — Gigabit Wi-Fi Plus includes managed Wi-Fi support. We can help with all those confusing Wi-Fi issues, including reconfiguring the Wi-Fi setup, updating the network username and password, and assisting with connecting difficult devices to your home Wi-Fi — all for you, anytime, remotely. We will be your personal technician to make sure your Wi-Fi is always working perfectly.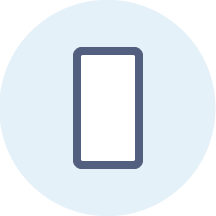 Gigabit Wi-Fi Plus
$11/mo
Core Wi-Fi Extender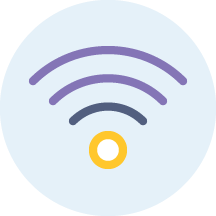 If you choose to use the provided Core Router in your home, you have the option to add our Core Wi-Fi Extender. The Core Wi-Fi Extender is great to use in larger homes because it will extend your Wi-Fi signal throughout your home. The Core Wi-Fi Extender is not compatible with our Bring Your Own Router or Gigabit Wi-Fi Plus options.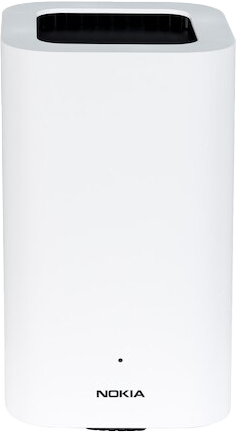 Core Wi-Fi Extender
$10/mo
or $129 One-Time Purchase
What You Need To Do
Important: To start the connection process SiFi Networks, the fiber network builder, needs access to your property. Complete the Property Access Form.
2
GigabitNow will reach out to inform you when Enrollment is open.
3
Enroll and select your plan and options for your home.
Gigabit Wi-Fi 6 Router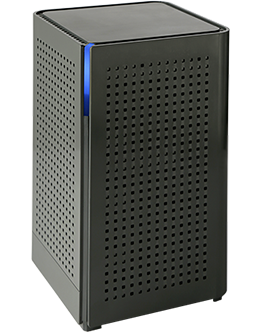 Our Wi-Fi Plus option includes a router with incredible Wi-Fi 6 capabilities to make sure you always have the best connectivity. This technology automatically adapts its signal to its surroundings, local wireless routers, and your devices to give you the best Internet experience possible.
Includes 4 Ethernet ports with managed Wi-Fi 6, also known as 802.11ax (2.4 GHz and 5 GHz bands).
The device uses technology incorporating 6X6 multi-user multiple-input and multiple-output (MU-MIMO) and dynamic beam-forming when using 5 GHz band.
Device includes 4 x GigE LAN ports​, 1 x GigE WAN port, and 2 x POTS (Phone) ports.
Customer support is available 24/7 to remotely assist with your Wi-Fi connectivity.
GigabitNow App
Included with the Wi-Fi Plus service is the GigabitNow App, an easy to use tool for managing the features of your Wi-Fi and GigabitNow network service. With GigabitNow's App you can access key control features, Wi-Fi settings, and view what is happening across your entire network all from your mobile device:
Enable parental controls​
Set up a guest network​
View the number of connected devices​
See the latest speed results​
Interact with the main menu for network control
Quickly see any important network notifications​
View details on connected devices​
Reset the SSID and Password for Wi-Fi
See usage on the network​
Run Bandwidth Tests within and outside your home network​