Having fast, reliable Internet service is a necessity for most people whether you work, learn or stream from home. It's essential that your home network seamlessly connects everyone to the Internet and many times that connection is via Wi-Fi. GigabitNow Placentia makes this possible, not only with our awesomely fast fiber Internet, but also with our optional Gigabit Wi-Fi Plus Service.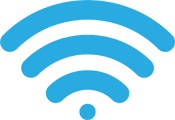 Internet access from our home is useful but getting our network and devices to all function properly can cause headaches. When it comes time to connect new devices to your Wi-Fi, reconfigure the Wi-Fi setup or update the SSID password these seemingly simple tasks can become quite the hassle. They can be especially difficult if you have a busy schedule or you are just not super "tech-savvy". At the end of the day, we all just want our home Internet to benefit our household, not cause us frustration when we use our devices.
GigabitNow's Gigabit Wi-Fi Plus Service takes your Internet to the next level by ensuring a seamless experience to alleviate the stress of dealing with connectivity issues. Continue reading to learn more about this optional service and how it will benefit your home.
What Is Gigabit Wi-Fi Plus
Gigabit Wi-Fi Plus service outsources your Wi-Fi network management to GigabitNow, your very qualified ISP (Internet Service Provider). Having these highly skilled technicians to manage your home Wi-Fi remotely can save you time and money!
GigabitNow Gigabit Wi-Fi Plus Service provides assistance whenever you're in need of help or experiencing issues with your home Wi-Fi. Make the GigabitNow team your personal Wi-Fi technician to make sure your Wi-Fi is always working perfectly!
Wi-Fi 6 Fiber Gateway Plus
The Wi-Fi 6 Fiber Gateway Plus is included with the Gigabit Wi-Fi Plus Service. This gateway has incredible Wi-Fi capabilities ensuring you always have the best connectivity with whole-home coverage. The Fiber Gateway Plus features the fastest Wi-Fi technology available today, Wi-Fi 6, learn more about it. The technology adapts its signal to its surroundings, any of your neighbors' wireless routers, and your devices to give you the best Internet experience possible.
Benefits of the Wi-Fi 6 Fiber Gateway Plus: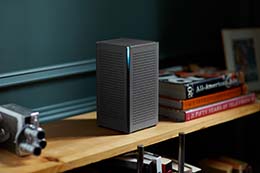 Whole-home coverage, longer range, higher efficiency and less affected by interference from nearby Wi-Fi gateways.
Latest Wi-Fi 6 technology, advanced Wi-Fi for a faster online performance.
Dual band support — take advantage of Wi-Fi 6 2.4 GHz and 5 GHz bands.
The ControlNow App
Compare the difference between the Core Fiber Gateway and the Wi-Fi 6 Fiber Gateway Plus.
ControlNow App
An added bonus to GigabitNow's Gigabit Wi-Fi Plus Service is the ControlNow app. This included app puts you in control, so you always know what is happening across your network and can quickly make network changes at any time from your smart device. The ControlNow app simplifies accessing your home network to see potential issues, troubleshoot, or even alert our technicians to an issue to avoid any hang-up with your home Wi-Fi.
The ControlNow app is also loaded with all sorts of cool, useful tools and reports so you know how your network is doing whenever and wherever you are. Easily access key control features and Wi-Fi settings within minutes.
Why You Need Gigabit Wi-Fi Plus
GigabitNow Gigabit Wi-Fi Plus Service takes your home W-Fi to another level in so many ways!
Seamless, hassle-free connectivity for all your connected devices.
Whole home Wi-Fi coverage with the fastest Wi-Fi available.
Wi-Fi 6 Fiber Gateway Plus packed with the newest and fastest technology.
24/7 wireless management — your personal Wi-Fi technician, any time just for you.
ControlNow App — easily control and manage your home network from anywhere.
Imagining how awesome it would be to have a seamless, hassle-free wireless Internet experience? Now, with our Gigabit Wi-Fi Plus Service, you can make that dream your everyday reality! Experience the Internet how it is meant to be with GigabitNow fiber Internet in your home!
---