A fast, reliable Internet connection is a necessity in today's digital age. A powerful router and an intuitive Wi-Fi network are the best combination to achieve that ideal connection. The Wi-Fi 6 Fiber Gateway Plus from GigabitNow provides stellar technology, speed, support and price compared to other routers on the market. For any home, this router is the best choice!
Technology
Wi-Fi 6 is the newest Wi-Fi standard available, today. Wi-Fi 6 builds on the Wi-Fi 5 technology that brought gigabit speeds to Wi-Fi connections but falls short of delivering the ultimate Wi-Fi experience. The technology in Wi-Fi 6 is designed to increase your network capacity and improve the performance of your home network, giving you:
Faster Wi-Fi speeds.
More reliable connections.
Streaming with zero buffering.
The ability to connect more smart home devices without slowing down your Internet connection.
Current Wi-Fi Standards
| Wi-Fi 1 | Wi-Fi 2/3 | Wi-Fi 4 | Wi-Fi 5 | Wi-Fi 6 |
| --- | --- | --- | --- | --- |
| | | | | |
| 802.11b | 802.11a/g | 802.11n | 802.11ac | 802.11ax |
| 11 Mbps | 52 Mbps | 150 Mbps | 433-866 Mbps | 2+ Gbps |
Speed
As Wi-Fi evolves and adapts to household needs, router brands look for ways to improve speeds so they are faster and faster. With the Wi-Fi 6 Fiber Gateway Plus, Simi Valley residents get the fastest speeds available today to cover all their Internet needs, from working and learning to streaming and chatting with friends. The technology in Wi-Fi 6 will provide lightning-fast connections in any room of your home.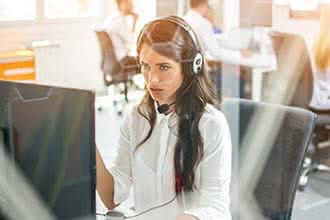 Support
Anyone who upgrades to the Gigabit Wi-Fi Plus 6 Service that includes the Wi-Fi 6 Fiber Gateway Plus will get an excellent deal. The Gigabit Wi-Fi Plus service gives users better support and control over their home network while they get the newest Wi-Fi technology available today.
Consumers will receive remote technical support for any inquiry or troubleshooting issue they encounter. Technicians are available round-the-clock to assist with any need.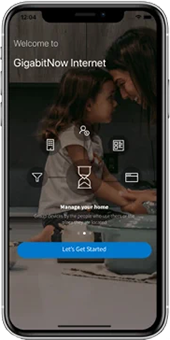 Another impressive part of this service is the GigabitNow App that users can download for free from the Apple App Store or Google Play store. The Gigabit Wi-Fi Plus service lets users remotely monitor their networks, receive important notifications instantaneously, test Wi-Fi speeds, set restrictions on Internet usage or content, view devices connected to the networks and so much more!
Price
Just as GigabitNow does their speed and services, the company again provides standout features when it comes to pricing. The Wi-Fi 6 Fiber Gateway Plus comes with the optional Gigabit Wi-Fi Plus service for a nominal fee of just $11 per month. This service can be added to any of the residential speeds, 350 Mbps package for $55 a month, 1 Gbps package for $65 a month, 2 Gbps package for $99 a month, or 5 Gbps package for $149 a month. All speed packages have no long-term contacts or hidden fees and include free setup and install. Both packages provide numerous benefits; symmetrical speeds, no buffering or throttling and unlimited data usage, to list a few. Users can also select telephone services if they want to add even more value and functionality. The Wi-Fi 6 Fiber Plus Gateway that is included in the Gigabit Wi-Fi Plus service is a fantastic option for users that want stellar Internet speeds and connectivity and instant network support and control. Set up your home with the fastest and most reliable Internet and Wi-Fi with GigabitNow's Gigabit Wi-Fi Plus Service and Wi-Fi 6 Fiber Gateway Plus today!
---